David Brabham founder of Brabham Automotive, is on the verge of releasing the Braham BT62 hypercar to customers. The BT62 was first aimed at customers with a trailer and the means to enjoy the supercar's potential outside of regular traffic. However, the company has now confirmed a conversion package to make the BT62 fit for the road for an extra $190,000.
The additional equipment will add a few kilograms to the total weight of the BT62, which tips the scales at 972 kg (2,142 lbs) before the conversion. The engine won't suffer any modifications, so the 5.4-liter V8 unit will still deliver 710 PS (700 hp / 522 kW) and 667 Nm (492 lb-ft) of torque. The conversion also will raise the ride height, slow the steering ratio, add handsome furnishing to the interior, install air conditioning, and add locks to the doors.
As David Brabham stated: "We designed the BT62 to be an unrestricted, thoroughbred track car, and our extensive test program has revealed it to be all of those things. This isn't a car designed for the road. With that said, it's clear some customers are keen to have a road compliant option with their BT62, particularly to drive to and from the track. My father Jack was always customer focused, and we will continue with that ethos."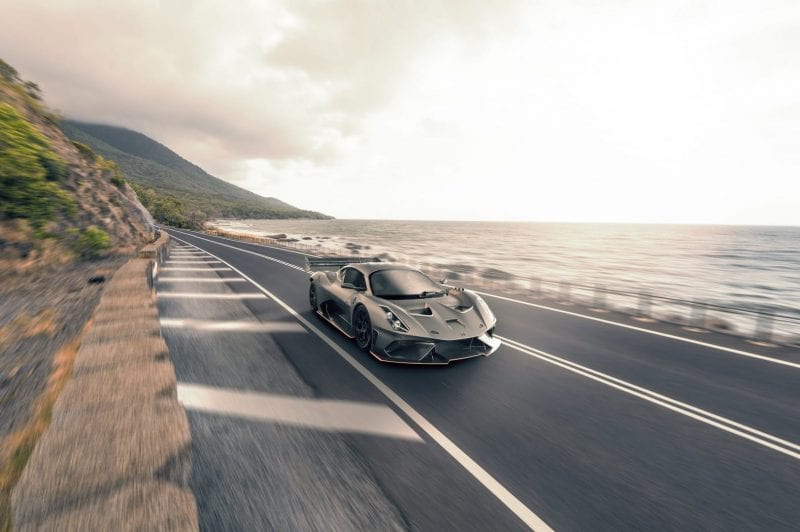 The first road-legal Brabham BT62 cars are expected to be delivered this summer, and further announcements about the company's future plans will be made at the Autosport International Show, this Thursday, on January 10.   Discover Opulent Club on Apple News.