At the Pebble Beach Concours d'Elegance, Karma Automotive will reveal its SC1 Vision Concept car to the North American public.
The SC1 offered the most innovative design and technology, both of which represent the company's future, according to CEO Dr. Lance Zhou. 
The SC1 shows a streamlined fluorescent orange body with scissor doors. A bold body design is reminiscent of an H-1 aircraft, with impressive length stretching from the car's front axle to windscreen.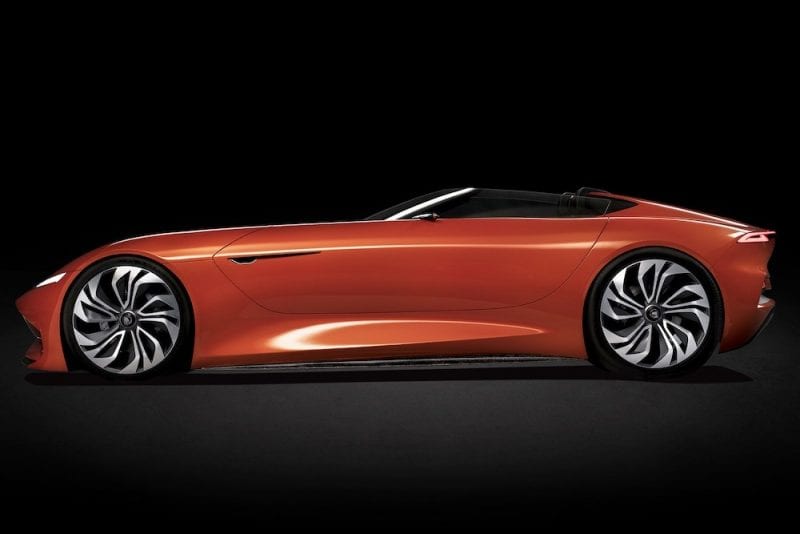 SC1 Vision Concept combines a new infotainment architecture with 5G connectivity and a humanized communication system with touch, voice, eye and graphical interfaces.  If the AI detects that the driver is not focused on the road or is dozing off, it will take control of the vehicle which can drive fully autonomously thanks to a slew of integrated radars and monitors.
With the help of eight radars, six Lidar sensors, and half dozen external cameras, the SC1 Vision Concept is readied for autonomous driving in the future, with cityscape and points of interest displayed in augmented reality. Both driver and passenger can immerse themselves in comfort with an all-new surround audio system with dedicated sound environments for both driver and passenger.
The SC1 Vision Concept will be displayed on the Concept Lawn at the Pebble Beach Concours d'Elegance on Sunday, August 18. During Monterey Car Week, Karma Automotive will also showcase its new 2020 Revero GT alongside the Karma GT designed by Pininfarina at an exhibit on Peter Hay Hill from Thursday, August 15through Sunday, August 18. Guests will also have the opportunity to drive the 2020 Revero GT themselves. Discover Opulent Club on Apple News.