Ricky Smith denmark designers has revealed his latest superyacht design, the five decked, 80 metre superyacht Epoch. Featuring seamlessly unites an eye-catching bow silhouette, panoramic windows and the towering cowl which protects the aft decks with a curvaceous line.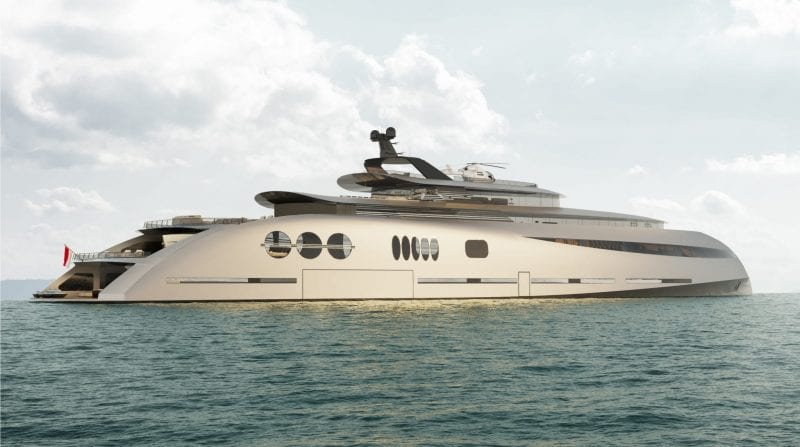 Epoch features a high performance hull which cruises efficiently at higher than expected speeds for a vessel this size while still offering guests advanced seakeeping stability when needed. Accommodation would be for 20 guests across 10 staterooms, including an owners' penthouse and private walk-around exercise deck surrounded by "curtain glass" providing 360-degree views. Crew quarters can house a staff of up to 24 in 12 cabins.

Other deluxe details include a panoramic entertainment lounge, which includes a theatre, bistro cocktail bar and butlers' kitchen. The owners' apartment is directly linked to the helipad above, and by lift to the beach club on the lower deck as well as all other levels and facilities.
Smith added that Epoch's design places socialising and dining at the forefront, with facilities for each on every deck. Although technical specifications remain under wraps, Epoch is believed to be capable of a 25-knot top speed.