The world's most expensive bottle of whisky has been sold for £848,000 ($1.1 million) at auction in Edinburgh. A 60-year-old Macallan Valerio Adami 1926, was auctioned on Wednesday.
Experts describe it as the holy grail of whiskies, because of the combination of its rarity, vintage and unique artwork. The buyer was a private collector from Asia who bid by phone, auctioneer Bonhams said.
Such whiskies are collectors' items because of their rarity and will probably not actually be drunk, said Martin Green, whisky specialist at the auctioneer. The latest bottle to be sold came in a specially-commissioned cabinet, or tantalus. Its previous owner bought it direct from the Macallan distillery for an undisclosed sum in 1994.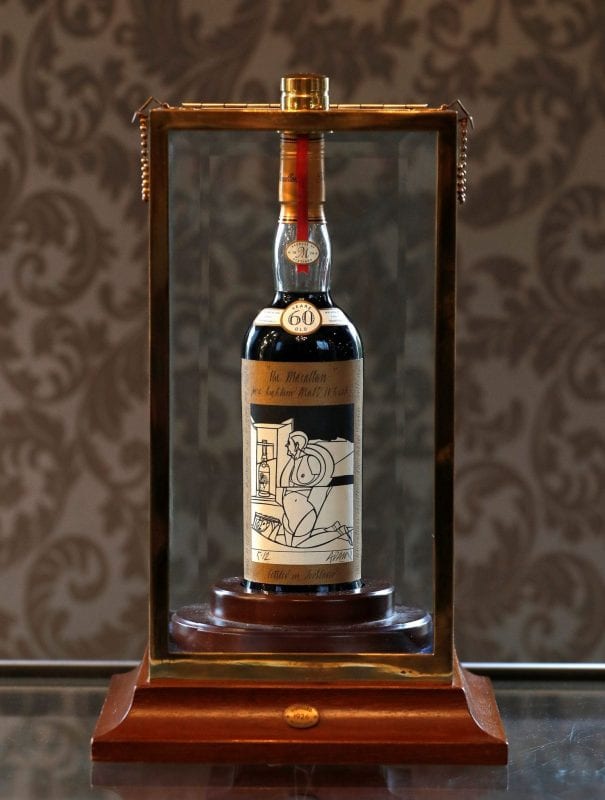 What stands out with this bottle is the label's artwork and the limited number produced. At the time, renowned pop artists Valerio Adami and Peter Blake were commissioned by Macallan to design labels for 24 bottles, with each artist contributing to 12 bottles. Adami, now 83, is an Italian painter best known for his bold and colorful imagery outlined by black lines. Although 12 bottles of The Macallan Valerio Adami 1926 were produced, it is not known how many of them still exist.