The Porsche 911 is one of the most distinguished high-performance sports cars in history. 1973 was a landmark year for Porsche's 911 sports car. This example of a 911 Carrera RS 2.7 is the second car Porsche built and one of the four such prototypes so it's rather special. In total Porsche built nine 911 Carrera RS for testing and pre-production purposes and this is chassis no. 9113600012.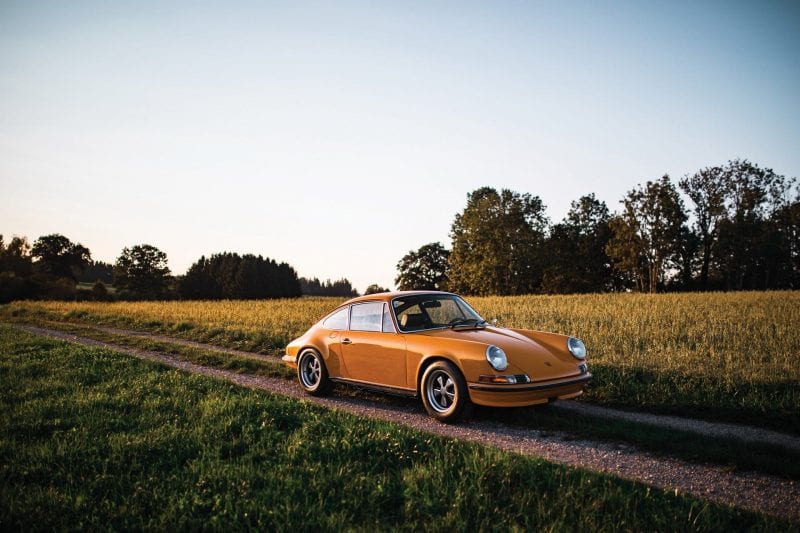 The car was originally a gift to the promising young race driver Helmuth Koinigg, before eventually making its way into a US collection. The car returned to Austria where it was first sold and is still in nearly original condition.

The biggest difference between this prototype and the production version is of course the lack of the iconic duck-tail rear spoiler. Other differences include an 85-liter fuel tank, the chrome trim around the turn signals and an engine bay that was spray-painted black. The lightweight Carrera RS was designed to perform as well on the racetrack as it did on the street.
The odometer, it's only covered around 21,000 miles, so if you were looking for your next special Porsche this is the one.
To Be OFFERED AT AUCTION at RM Sothebys' The Porsche 70th Anniversary Auction event, 27 October 2018. Estimate: $1,250,000 – $1,500,000.