Set on a mountain summit more than 3,000 metres above sea level, Herzog & de Meuron's Titilis 3020 station and restaurants will cantilever out over the Swiss Alps. The original structure was built in 1967, though the new Titlis 3020 Mountain Outpost will take things far into the future.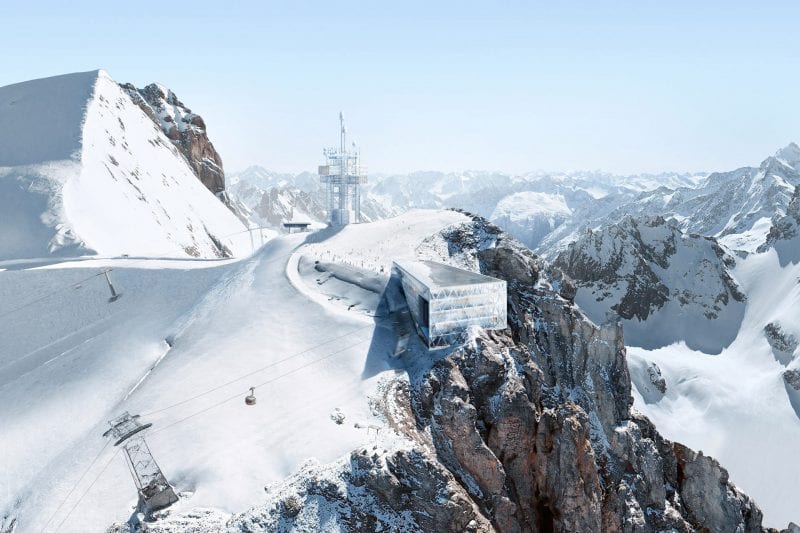 "Our project on the Titlis belongs to a new generation of alpine architecture that aims to do justice to the breathtaking landscape by ensuring a corresponding architectural experience of the kind now familiar to us in our cities," said Herzog & de Meuron.
"The Titlis project articulates an unstoppable process that is transforming Switzerland."
The existing gondala will be encased in the new steel and glass crystalline horizontal building. It's low-lying form will make it appear as though it is pushing out of the Titlis glacier like a "flat crystal growing out of the mountain" said the architect. The innovative design will inevitably transform the mountainous location, as well as Alpine architecture.