You may not have heard of the name Etienne Salomé often but he is the man who penned the exterior of the Bugatti La Voiture Noire, which is one of the most beautiful concepts launched this year. Now the sports car designer has presented his first sports tender project under the new brand Salomé Yachts.
His brand's first project, the Atlantic tender concept, proves that the designer's trademark sculptural style works looks just as well in water as it does on pavement. The first client deliveries are set to delivery to coincide with the 2020 Monaco Yacht Show.
However Atlantic is not Salomé's first yacht project. It comes after he penned the Bugatti Niniette 66 yacht, which is currently under construction with Palmer and Johnson. The yacht is clearly inspired by automotive even if it wasn't named after the legendary Bugatti Type 57SC Atlantic.
At just 12 metres, the nautical machine inspired by sports car design, Atlantic features a "revolutionary flow-through hull concept inspired by formula one aerodynamics". The hull allows air to flow through the yacht, increasing stability and reducing drag. At Bugatti, Salomé saw firsthand that adventurous design must be paired with performance to match, and the Atlantic Tender is no different. The 39-foot (12 meter) boat will be powered by twin 440 hp Volvo engines, which combine with its smooth and flowing design to push it to speeds of between 55 and 60 knots.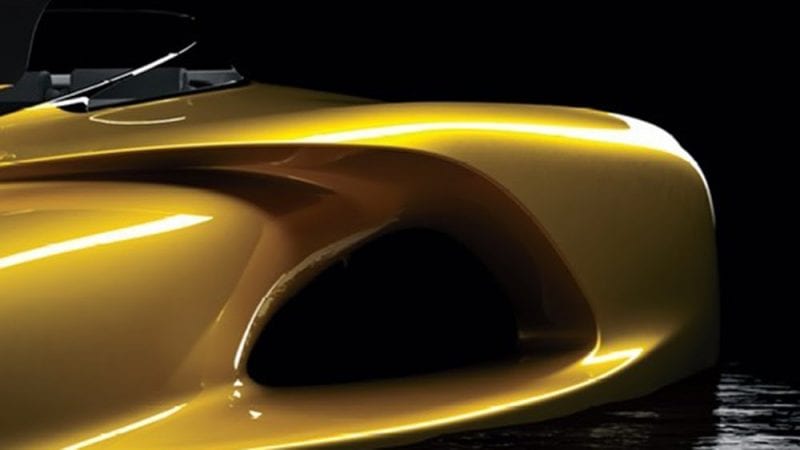 Only 12 units will be hand-built in Italy for this streamlined yacht. Delivery is expected for 2020 and it's priced at 1.6 million Euros.  Discover Opulent Club on Apple News.