Bottles from The Macallan Lalique Six Pillars collection have broken auction records after being sold in a recent auction by Whisky Auctioneer, achieving a collective hammer price across the four lots, the 50-Year-Old, 55-Year-Old, 57-Year-Old and 60-Year-Old variants from the Six Pillars ensemble were sold for a combined total of £296,500 ($377,500).
This exceeds the £272,000 realized by four bottles from the same series sold by Whisky Auctioneer in November last year. These lots prompted an enormous amount of interest and bidding activity from across the globe with over 140 bids placed across the four lots. The eventual winners were located in the US, Asia and the UK.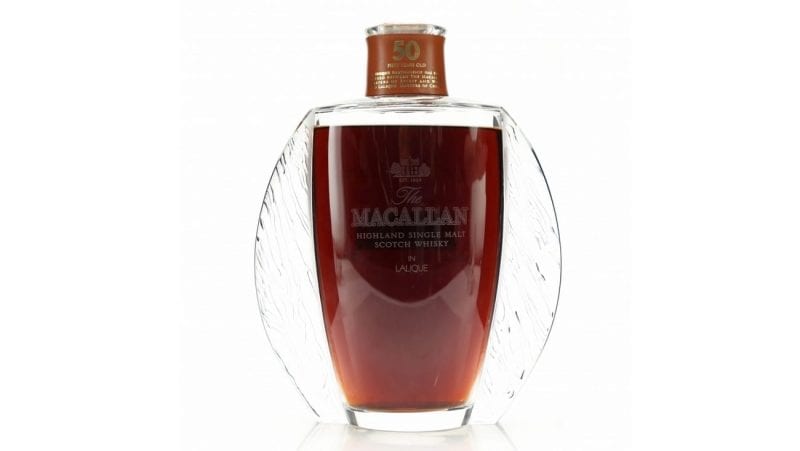 These records not only indicate the continuing global demand for buying and selling whisky on the secondary market but also the increasing use of online auctions as a means for private collectors and investors to access old, rare and iconic whiskies.
Iain McClune, director of Whisky Auctioneer, said: "We are beyond delighted to feature these exceptional bottles in our auction. They represent the absolute pinnacle of rare whisky collecting and investing."
Discover Opulent Club on Apple News.