It's been a busy few weeks for Tiffany & Co. The brand's $16.2 billion takeover deal with LVMH Moët Hennessy Louis Vuitton. Just this fall the brand launched its first official men's collection filled with bracelets, rings, necklaces, and accessories for jewelry guys. Now the American jewelry brand has launched a men's pop-up shop in time for the holidays.
Located next to Tiffany's iconic Fifth Avenue flagship, the new pop-up store features the recently launched Men's Collection, the first in its nearly 182-year history. The space will stay open through the beginning of January before transitioning once more into a temporary flagship store while the original landmark structure undergoes an extensive two-year renovation.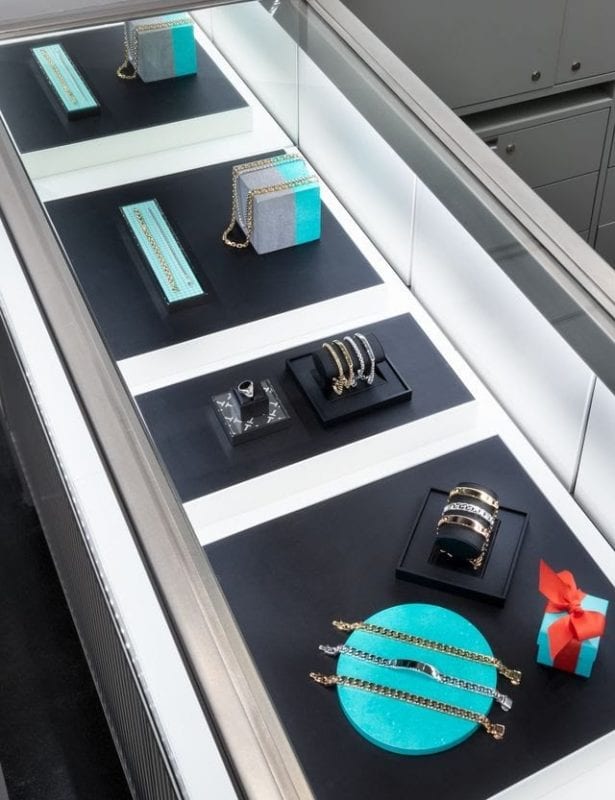 Men's collection including barware, home goods, accessories, and games, as well as appropriately blue luxury offerings like custom Spalding basketballs. The centre point focus being six of the world's most coveted athletic trophies (the NFL Vince Lombardi Trophy and the NBA Larry O'Brien Championship Trophy to name two) which will be on display, it's rare to see all of these trophies in the same room. In addition to its esteemed jewelry business, Tiffany handcrafts these symbols of victoryin its Rhode Island workshop.
Tiffany's men's pop-up store in New York is open until January 6th of next year.  Discover Opulent Club on Apple News.