Richard Branson's the billionaire entrepreneur foray into the cruise industry, Virgin Voyages, has revealed what some of the key spaces on its first ship will look like. The new Richard Branson venture is aimed at travelers ages 18 and older "sailors," as the company calls them who would normally never set foot on a cruise ship.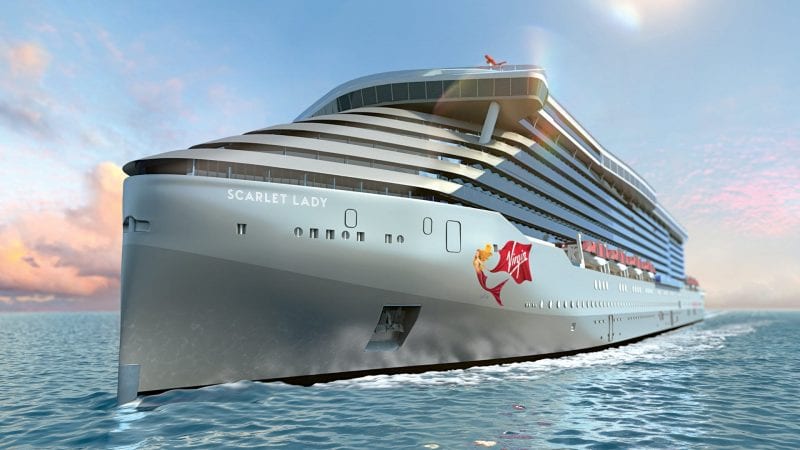 Virgin Voyages, the cruise line company launched by Virgin Group founder Sir Richard Branson, has released renderings of their new cruise ship, the Scarlet Lady, and they are pretty remarkable, first vessel for adults-only, will set sail in 2020.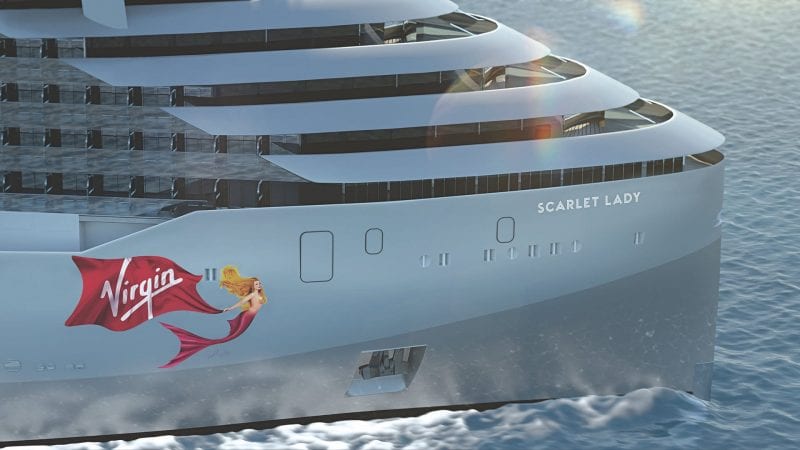 The exterior of this ship is quite unlike anything we've seen before on a ship of this scale. It is so re-imagined from what a traditional cruiser looks like you'd be forgiven in thinking that it was part of a concept brief rather than a finished product. Tom Dixon Design Studio of London, Roman and Williams of New York, and Concrete Amsterdam are just some of the groups Virgin Voyages has partnered with to create the unique beauty of the ship.

Sir Richard and Virgin Voyages President and CEO, Tom McAlpin, announced that the company will be banning single-use plastics from all aspects of the voyage right from the outset to create one of the cleanest fleets at sea. Planned amenities on The Scarlet Lady include an outdoor lounge for suite guests dubbed Richard's Rooftop, a Mexican restaurant called Pink Agave, another restaurant called The Test Kitchen, the outdoor lounge called The Dock and a nightclub inspired by Branson's music industry heritage, called The Manor.
The Scarlet Lady also will have The Runway running track, The Athletic Club which includes a boxing ring and gym equipment modelled on a 1920s sports club as well as The B Complex with rooms for spin, cardio and yoga. For some pampering, the ship's spa called Redemption has a barber shop, a male pedicure spa, a blow dry bar as well as a mani-pedi spa.
The first ship will arrive at Port Miami in 2020 for her inaugural sailing season in the Caribbean, with room for more than 2700 passengers staffed by 1150 crew. Two more ships are on order.