Champagne Carbon has teamed up with Bugatti to develop a bespoke bottle celebrating the automaker's 110th anniversary in 2019. Carbon brand-new vintage – ƎB.01 of course, is Bugatti's stylized format for "EB," the initials of Bugatti founder Ettore Bugatti.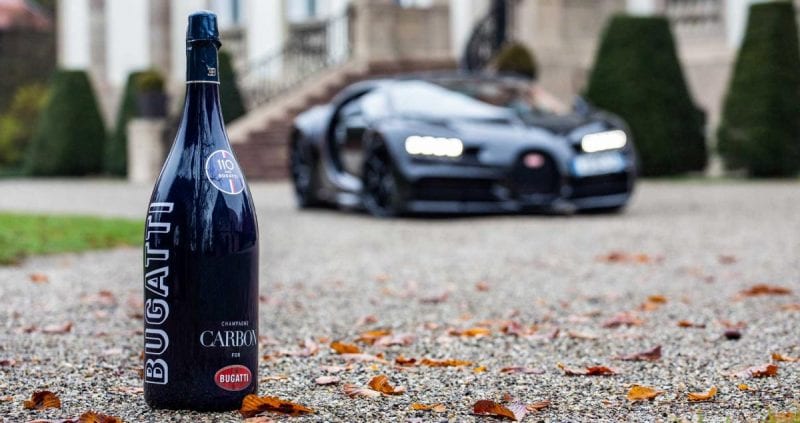 The Champagne consists of 90 percent Chardonnay and 10 percent Pinot Noir. The bespoke blend dates back to grapes from 2002, owing to "the perfect weather conditions for good ripeness and flavor concentration" in the region that year, apparently. Its Champagne is stored in a glass bottle that is wrapped in carbon fiber. The wrapping process requires a meticulous method to maintain the mandatory Champagne bottle shape, which is why Champagne Carbon charges so much per bottle.

There is no word on the pricing, but given the fact that Champagne Carbon's standard bottles start from around $3,000, so anyone getting their hands on the ƎB.01 will definitely want to save it for a special occasion.