Lamborghini introduces a new Graphite Capsule for the Urus, offering customers exterior and interior styling upgrades over the standard model.
The Urus Graphite Capsule offers four new exterior matt colors, all of the matte variety: Bianco Monocerus (white), Nero Noctis (black), and Grigio Nimbus or Grigio Keres (two shades of grey). These finishes are accented with high-gloss accent tones that allow for over sixteen color combinations resulting in a two-tone effect. 
Adding to the SUV's special appearance are four shiny accent colors: Arancio Leonis, Arancio Dryope, Giallo Taurus and Verde Scandal emphasize the distinctive lines of the Urus on the front splitter, door inserts and rear spoiler and dedicated 23-inch Taigete rims. Out back, the exhaust features a new, dedicated black chrome finish.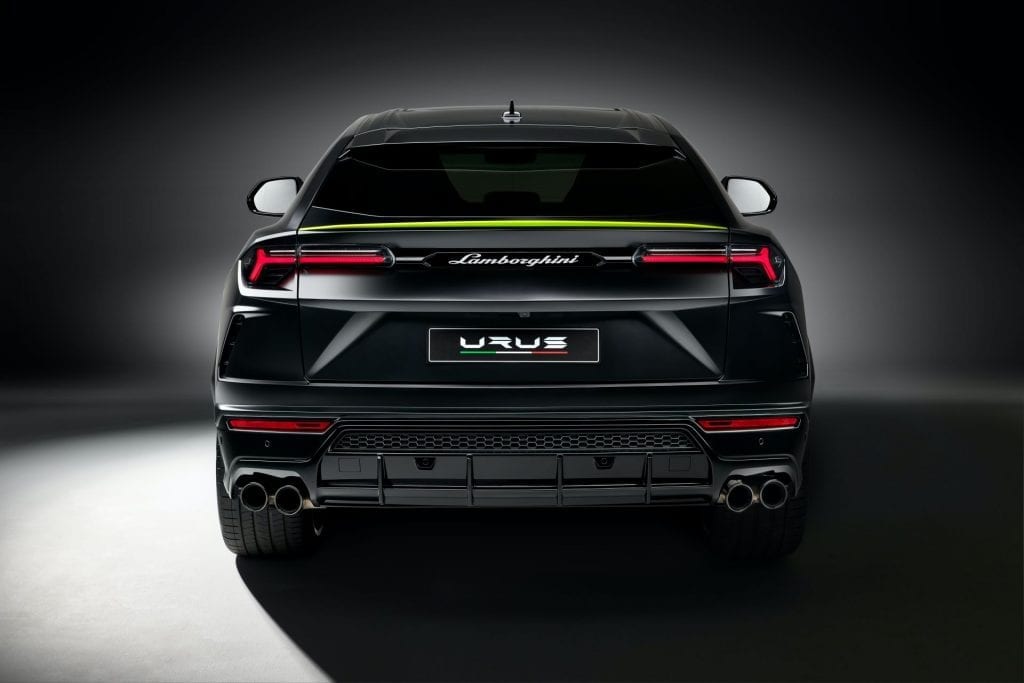 For the interior, Lamborghini introduces matt-finish carbon fiber accents and dark anodized aluminum trim to bode well with the selected exterior accent color that carries on into the cockpit as well.  Urus' interior, enriching the upholstery with the contrast color featuring in the central tunnel leather trim, seat bolster inserts, Q-citura stitching and the embroidered Lamborghini logo on the headrests.
Lamborghini has also announced the pricing of the 2021 model year for the mighty SUV with a before-tax price of $218,009 in the United States, £143,676 in the UK and €186,134 in Europe. Discover Opulent Club on Apple News.