The Macallan unveiled The Macallan M Black 2017, the latest whisky in the distillery's M series of single malt whiskies. Originally bottled in December of 2017, this whiskey is packaged in an all-black crystal decanter and is the first release of the M series since 2013 when Macallan last dropped a new product from their line.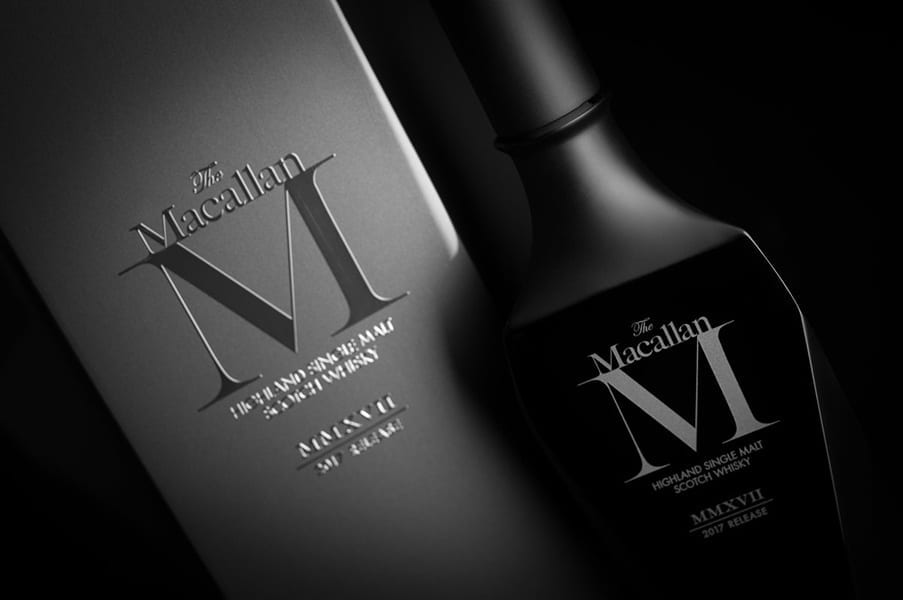 The decanters are made in partnership with renowned creative director Fabien Baron of Lalique. Each one is engraved with its own unique individual number. The M Black is described as subtly smoky with flavors of wood spice, chocolate, dark fruit, and espresso that opens into a hint of peat. It has been bottled at a strong, but comfortable 45% ABV, and only 725 decanters are available worldwide.

M Black evolves the highly expressive aesthetic of Fabien Baron's creative vision that makes its statement in M, in black crystal form. Designed to celebrate a deep and smoky Macallan, the crystal that houses this precious spirit was also pushed into new territories. The Macallan's new release is priced at $6,995.