VSY have signed a partnership agreement with Siemens and Lloyd's Register to develop a project for the application of hydrogen fuel cells technology on a special version of the brand-new VSY 65m Waterecho project by Espen Øino. Unveiled at the Monaco Yacht Show last week, the new concept sees VSY continue to invest in green technologies and innovative solutions through the introduction of new equipment and solutions onboard of the concept.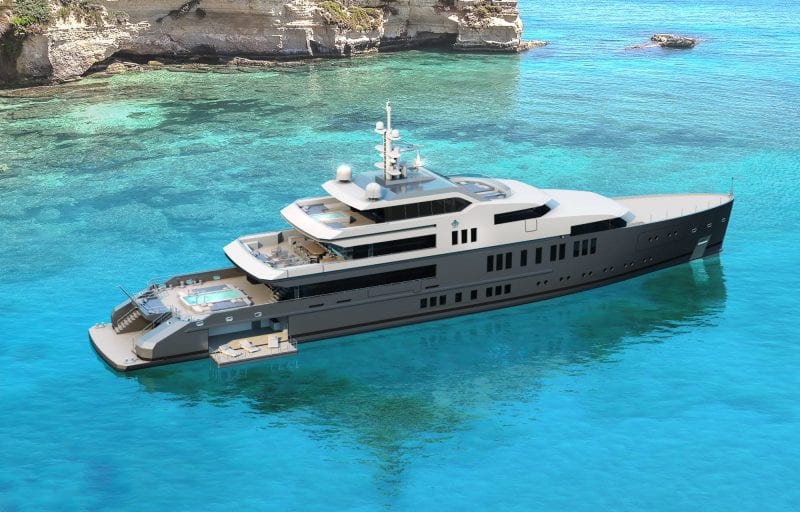 The yacht will be fitted with the latest electric generators in the hope they will provide a dramatic reduction in consumption. Exhaust gas treatment systems will be implemented on the main engines while more ecological materials will be generally adopted across the boat. Featuring an exterior design from Espen Øino, together with an optional interior design from Italian designers Dante O. Benini & Partners Architects, and accommodate 12 guests in six cabins.
Key features include two superyacht swimming pools, with the larger of the two sitting on the main deck and dominating the centre of the stern area. The main garage, which can house both a large limo tender and a rescue tender, has lateral shell doors on both flanks of the hull forepart, while a second aft hangar will accommodate the watersports equipment and toys. The new 65-metre project aims to raise awareness for conscious, luxury yacht building.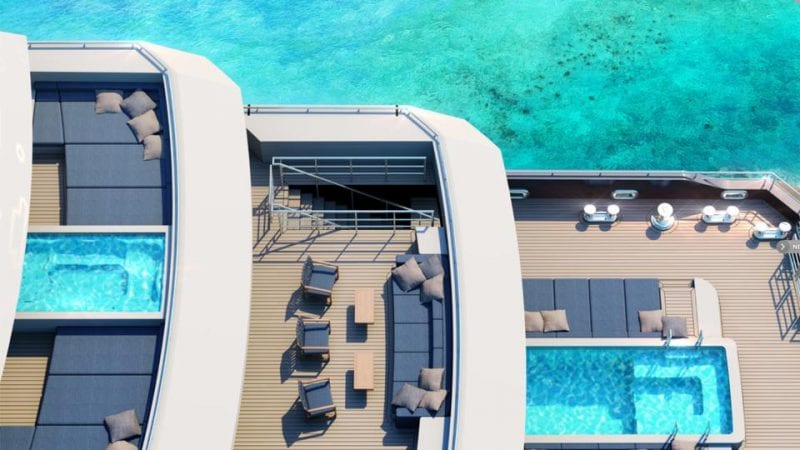 The integrated energy and propulsion system, developed by Siemens, specifically designed for marine and ship industry, such as SISHIP BlueDrive. The SISHIP BlueDrive Family offers customized scalable uniform-topology of energy and drive solutions, and enables an easy integration of battery systems in order to help drive forward the integration of fuel cells modules in shipping and create a greener energy supply system for the superyacht.
The Waterecho will have a top speed of 16 knots, with a range of 5,000 nautical miles at 12 knots.