Johnnie Walker, the world's number one blended Scotch Whisky, is releasing Johnnie Walker Blue Label Year of the Pig Limited Edition Design in celebration of Chinese New Year and 2019 as the Year of the Pig. In Chinese astrology, pigs are a symbol of prosperity, generosity and abundance.  Johnnie Walker's new limited-edition bottle is embossed with a unique and intricate design bringing to life the animal that delivers good fortune to all as it rejoices in the arrival of the New Year.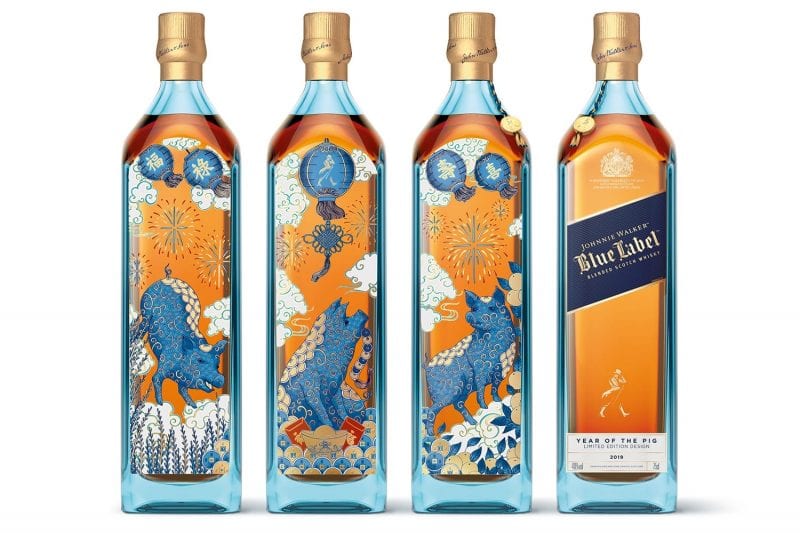 The annual commemorative Lunar New Year Limited Edition Blue Label Design series is now in its sixth instalment, inspired by the enduring legacy of the Chinese Zodiac. Only 1 in 10,000 casks in Johnnie Walker's unparalleled reserves of over 10 million maturing Scotch Whiskies has the richness and depth of character required to intricately craft Johnnie Walker Blue Label.  Inside every bottle of Johnnie Walker Blue Label are remarkably rare handpicked single malt and grain whiskies from the four corners of Scotland, including Caol Isla, Benrinnes, Cardhu, Clynelish and the 'ghost' whisky Port Dundas, crafted to create this velvety smooth and vibrant Scotch Whisky.
"Considered the world's best blended Scotch Whisky, Johnnie Walker Blue Label is a velvety smooth and vibrant whisky with layers of rich fruit, spice, and a long, lingering smokiness"
Johnnie Walker Blue Label Year of the Pig is available now for purchase from all major liquor retailers.   Discover Opulent Club on Apple News.