The official pics and specs are out for 2019 McLaren Speedtail, and is it a monster. Everything on it is designed for pure, raw speed. Billed as the British brand's latest "ultimate road car" and fastest model, the Speedtail can travel up to 250 mph, surpassing the 243 mph record set by the McLaren F1. McLaren is only making 106 of them, and they've all been snatched up by VIP customers at $2.25 million each.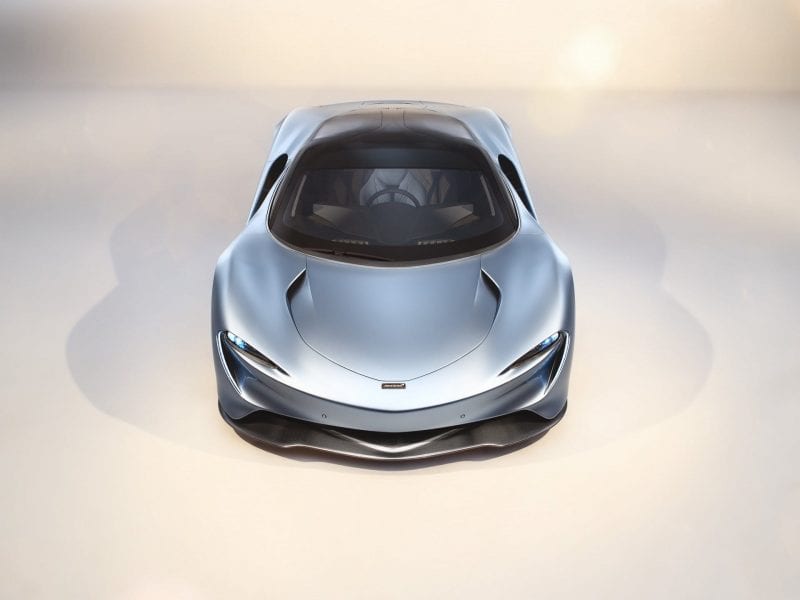 McLaren hasn't revealed yet the full technical specifications of the Speedtail's gas-electric powertrain but the company did reveal that it sets a new benchmark for the company when it comes to straight-line acceleration; 0-186mph (300km/h) comes in 12.8 seconds, 0.3 seconds faster than the much more powerful Bugatti Chiron (13.1 seconds). The 1,035-horsepower, three-seater features an F1-inspired, central driver's seat flanked by two slightly staggered passenger seats.

Every body panel on the McLaren Speedtail is made out of carbon fiber, and McLaren has minimised their number to limit the need for shutlines and gaps. This has included creating a one-piece rear clamshell that is the largest carbonfibre bodywork element the firm has made. The rear clamshell also features two active rear ailerons, formed of flexible carbonfibre, which are automatically raised and lowered to ensure high stability while minimising drag.
A series of other notable aerodynamic features include fixed front wheel covers and retractable rear-view cameras in place of mirrors. A cutting-edge control system in front of the driver features high-definition displays and touchscreens across the dashboard, removing almost every physical button and switch. There are also two screens for the rear-view cameras. To maximise use of space, many of the controls are located in a panel above the driver's head.
The car comes with a bespoke luggage set for three, matched to the interior's carbon fiber, leather, and metalwork. Because it is produced by McLaren's Special Operations division, each Speedtail will be customised for its buyer, a process that will begin with each being invited to the McLaren Technology Centre in the coming months, and the first customer deliveries are expected to start in 2020.