French jeweller and watchmaker Cartier has opened a new store in Zurich on the prominent Bahnhofstrasse. This new boutique was created entirely by architect and interior designer Laura Gonzalez. Her space combines bronze, marble and wood, embodying the essence of modern Zurich design.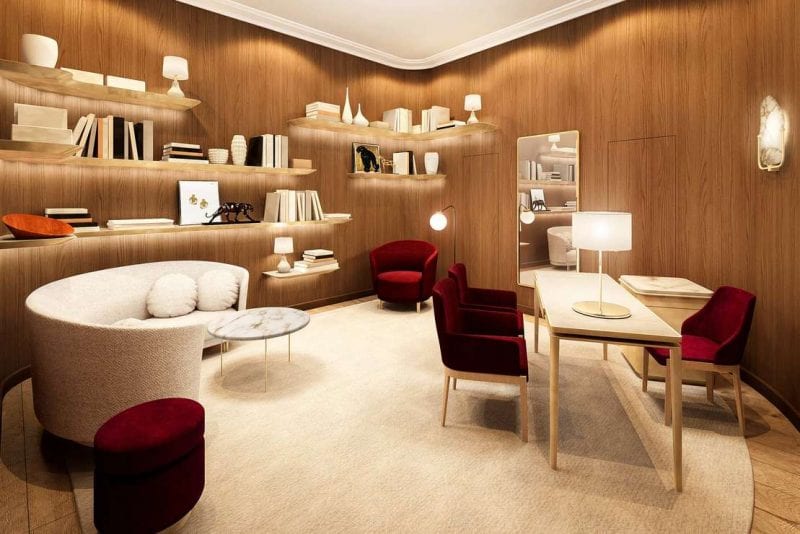 The boutique reflects the new retail design concept of the brand it is only the fourth boutique in the world to incorporate local influences in the design concept and to emphasise the strengthening of the "art de recevoir". The natural light is reflected in the contemporary furnishings, while the light colours and the vast ceiling height make this a spacious venue with an intimate atmosphere. The new store also includes a bar area, serving champagne and patisserie. The menu available will be changed seasonally. The aim of the new bar is not only to create a VIP area but also to engage with customers in a more personalised manner.
"The Cartier Zurich boutique balances the notions of comfort and efficiency," said Laurence Bourgeois, Managing Director of Cartier Switzerland. "We wanted to create a refined yet welcoming space for our clients, one which could become a real destination".  Discover Opulent Club on Apple News.