Chinese startup Byton took the automotive world by surprise last year at the Consumer Electronics Show where it exhibited the M-Byte concept with a gargantuan touchscreen display for the infotainment system. This year at CES Byton has revealed new details about its first production model and highly connected, highly interactive machine that engineers repeatedly called a "smart device on wheels" and which seriously challenges Tesla's dominance of the electric vehicle market.
Byton's M-Byte SUV will feature the world's largest in-car display for a production automobile. The centerpiece of the vehicle is the 48-inch Shared Experience Display, a curved screen built into the dashboard of the car. The huge screen will act as the primary display for vehicle information such as speed, battery charge, driving range, navigation maps and more. It will also be used to display multimedia content for entertainment, as well as productivity and health monitoring. While at a first glance it might seem distracting because of its sheer size, Byton mentions it does not interfere with the driver's line of sight. The Chinese automaker also mentions the SED complies with all safety and crash standards in all the markets where the M-Byte will be sold.
The M-Byte SUV also packs two additional screens. There's a 7-inch Driver Tablet placed right at the center of the steering wheel, just above the driver airbag. This screen serves as one of the main interfaces for the driver to configure the vehicle and interact with the SED. Then there's an 8-inch Touch Pad located between the driver and the front passenger seats. This screen enables the front passenger to control the SED and "enjoy the same interactive experience as the driver."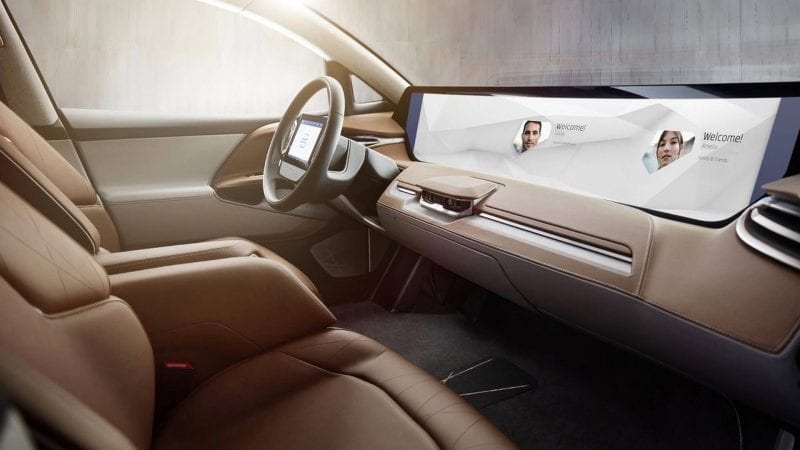 Those in the back will also benefit from independent rear-seat entertainment screens that also share content with the SED. Byton is also developing an AI-powered digital assistant with help from Amazon's Alexa team for its cars. The assistant will be able to use a registered user's schedule, location, preferences, and application data to provide support such as scheduling reminders, online shopping tasks, remote charging management, and more.
The M-Byte offers Level 3 semi-autonomous driving tech with Byton's eventual goal being to build "mobile digital lounges" that will drive themselves. M-Byte will be packed full with tech including built-in 5G support and artificial intelligence via the Byton Byte OS that integrates Amazon Alexa.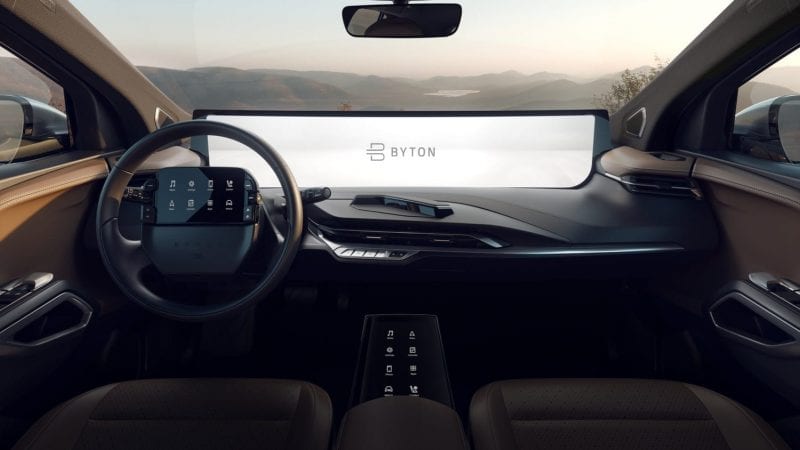 The company is targeting a starting price of about $45,000 and expects to be selling cars in the United States by the second half of 2020. A sedan to be called the K-Byte will arrive about a year after the M-Byte. Discover Opulent Club on Apple News.