Sanlorenzo debuted its new SL102 Asymmetric superyacht to shipyard friends, international media and clients at the 2018 Cannes Yachting Festival. The 31.1 metre model was created in collaboration with American designer Chris Bangle and developed with Zuccon International Studio.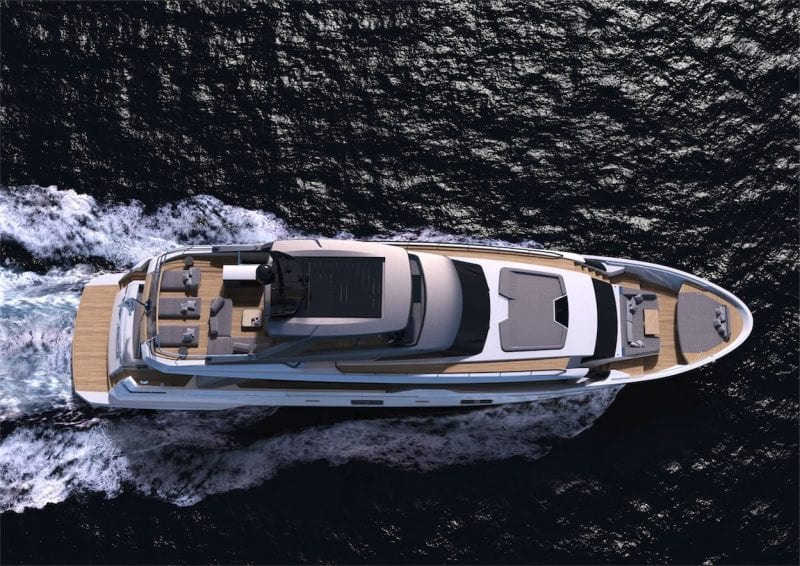 At the glance the Sanlorenzo SL102 Asymmetric is a true Sanlorenzo design, with its signature elegant, streamlined and balanced profile. The yacht is characterised by a main deck walkway on the starboard side, while the internal volume has been shifted to align with the port side bulkhead of this deck, providing exceptional views from the saloon on this side of the yacht while still allowing crew to move freely from bow to stern.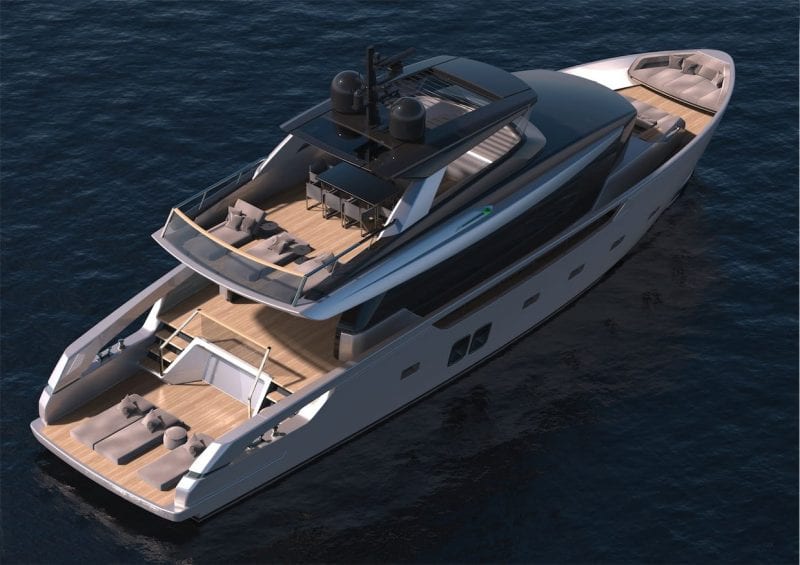 This arrangement expands the living area by around 25 square metres and allows for larger windows. Balconies are also an option in the customisable layout. Added benefits of this layout include increased functionality for crew, with easy movement and safe operations around the yacht. The master cabin is positioned forward and is accessible via a side door on the single side deck. Sanlorenzo incorporated the exterior staircase leading up to the sundeck into the design of the main saloon by separating these two spaces with glass as a striking design feature and leaving the exterior lines of the yacht unbroken with this hidden solution.

The SL102 is a typical planing hull with a selection of engines, either the twin 16V MTU M86 or M96, for a top speed of around 28-29 knots. Developed for medium load or low load usage.