The all-new Mercedes-Benz GLE has officially premiered prior to the Paris Auto Show in early October. For the 2020 model year comes tech aplenty, as is expected of luxury vehicles today.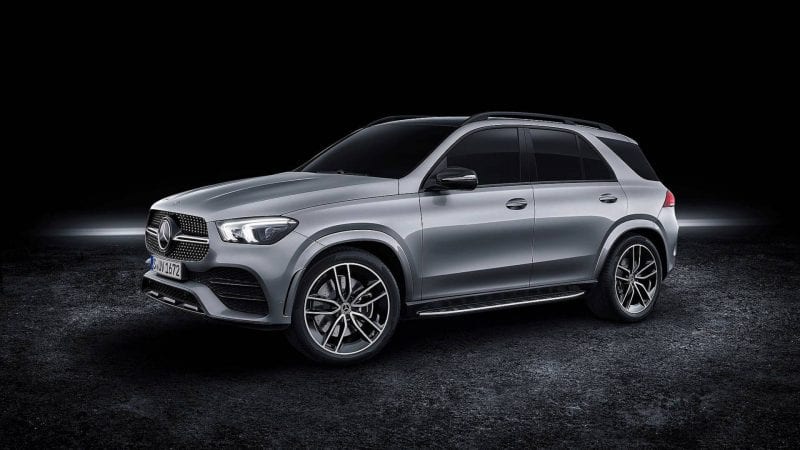 Leading off, we've got new sheetmetal all around and a three-inch increase in wheelbase over the current GLE, providing some space for the optional third-row seat. It looks smoother and slipperier throughout the new design. At the front, Mercedes-Benz has incorporated a set of more appealing headlights as well as a redesigned grille and faux air intakes, on the rear vehicle completing the design are slim taillights.

The base engine in the GLE350 is Mercedes' 2.0-liter turbo four-cylinder with 255 horsepower and 273 pound-feet of torque. All versions of the GLE will come with a nine-speed auto at launch. Move up to the GLE450 4Matic and you'll get a 3.0-liter turbocharged I6 engine with Mercedes' mild-hybrid EQ Boost technology. This is essentially the same engine as what's used in the new CLS450, with 362 horsepower, 369 pound-feet of torque and an additional 21 horsepower of assist from the EQ Boost starter-generator.
Mercedes-Benz also worked extensively on improving the GLE's interior. Like the A-Class, the new GLE also uses the latest-generation of MBUX, the Mercedes-Benz User Experience infotainment system that consists of two large 12.3-inch screens as standard. A new learning assistant recognizes hand gestures. It will supposedly know the difference between the driver reaching for the screen and the passenger, and then allow the settings to be adjusted for the corresponding hand.
The German automaker has outfitted the new GLE with the latest generation of its driving assistance systems. The new autonomous traffic-assist system which works in stop-and-go traffic up to 37 mph. Mercedes' active brake assist is functional when making a turn now, keeping you out of trouble if the car senses oncoming traffic during a maneuver.
The car will debut next month in Paris, and will be on sale here in the U.S. next spring. Pricing will be announced at a later date.