To mark a decade to the exact day since the release of its inaugural whisky, Kavalan Distillery today launched in Taiwan two limited 10th Anniversary special editions, "Kavalan Bordeaux Margaux" and "Kavalan Bordeaux Pauillac."
Each edition is bottled at 57.8% ABV at 1000ml encased in a deluxe gift box set with two Glencairn glasses and limited to only 3,000 bottlings each. Celebrating its quest for excellence, Kavalan has placed First Growth Bordeaux wine casks from the Margaux and Pauillac regions at the heart of its 10th-anniversary commemoration as it looks forward to another decade.
Kavalan CEO Mr YT Lee said the occasion was about looking back on the achievements of the past decade and striving harder for perfection in the next.
"At Kavalan we have always sought excellence as a foundation for our whisky as we look into the future and work toward our goal of becoming, what in Taiwan we call a 'century-old distillery,' which is a brand capable of thriving even after hundreds of years," he said.
Master blender Mr Ian Chang said he and Mr Lee had traveled to the historic wine estates of France and handpicked the finest Bordeaux wine casks to age Kavalan's young, award-winning whisky within the subtropical climate of Yilan, Taiwan.
"We were intrigued by the distinctive flavours that might be possible from this unique marriage between Kavalan, where we pursue perfection daily, and these prestigious chateaux known for their centuries of excellence," he said. Master blender Mr Ian Chang said the First Growth Bordeaux project had been an experiment in "how the spirit of these incredibly rare wines, through their splendid casks, could transform into a very special Kavalan whisky" and that innovation would continue to define Kavalan's next decade.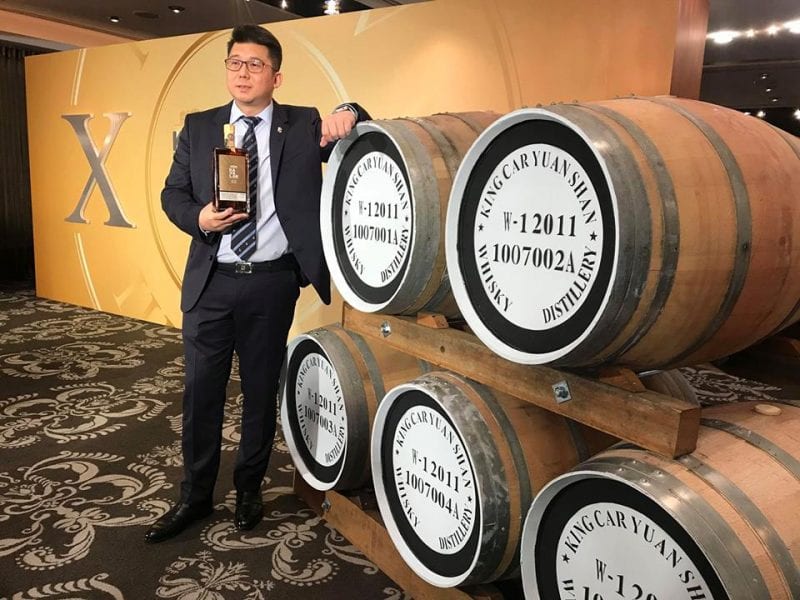 Kavalan's inaugural whisky, Kavalan Classic Single Malt Whisky, was released a decade ago on Dec 4, 2008, and went on to become the whisky maker's most popular expression. Each 1000ml Limited Edition gift box set is priced at an RRP of NT$8,800 (US$285). Global releases are in the planning for next year. Discover Opulent Club on Apple News.