Lux Coin has released an exclusive Whisky Coin the world's first legal tender coin to contain the oldest vintage whisky Old Vatted Glenlivet 1862. The Whisky Coin is made from 2oz of 99.99% pure gold and features a glass inset on its reverse containing the rare malt, with engravings depicting the whisky-making process.
Lux Coin, a subsidiary of collectors club Wealth Solutions, in partnership with Perth Mint, Australia's largest precious metals enterprise.
"Although we have been issuing limited edition precious metal coins for more than 30 years, this is the first time we have created a coin which features liquor or any other liquid, so it is truly a luxury collectable which is sure to have broad appeal," said Richard Hayes, CEO of Perth Mint.
The unique collectible forms part of a legal tender of the Government of Tuvalu and comes with a very limited mintage of only 300. The reverse design of the Whisky Coin features a glass inset containing Old Vatted Glenlivet 1862 Whisky encircled by sculptured representations of the whisky making process.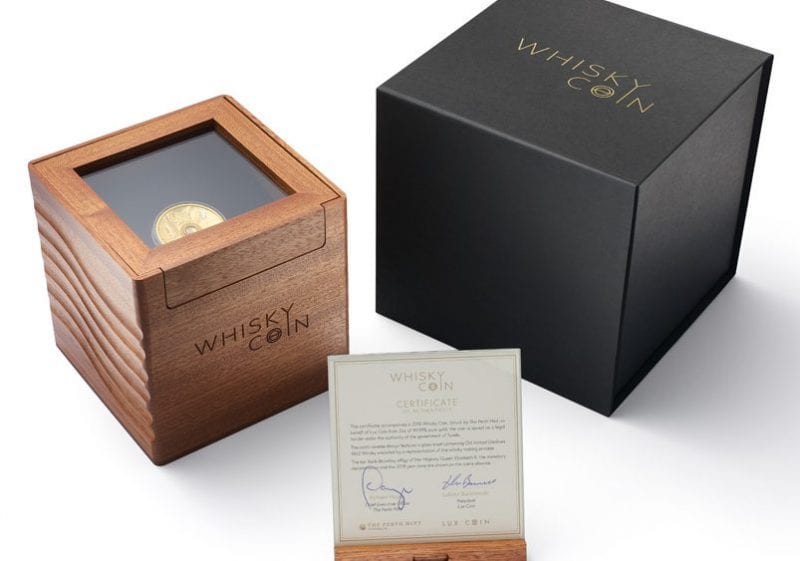 The Whisky Coin is now available for purchase from Lux Coin at www.lux-coins.com and from The Perth Mint at www.perthmint.com. The exclusive Lux Whiskey Coin retails for price of US$9,240.