Buffalo Trace has announced the oldest release yet of their popular Eagle Rare bourbon. This premium edition of the Buffalo Trace staple takes everything to the next level, doubling the age statement from 10 to 20 years.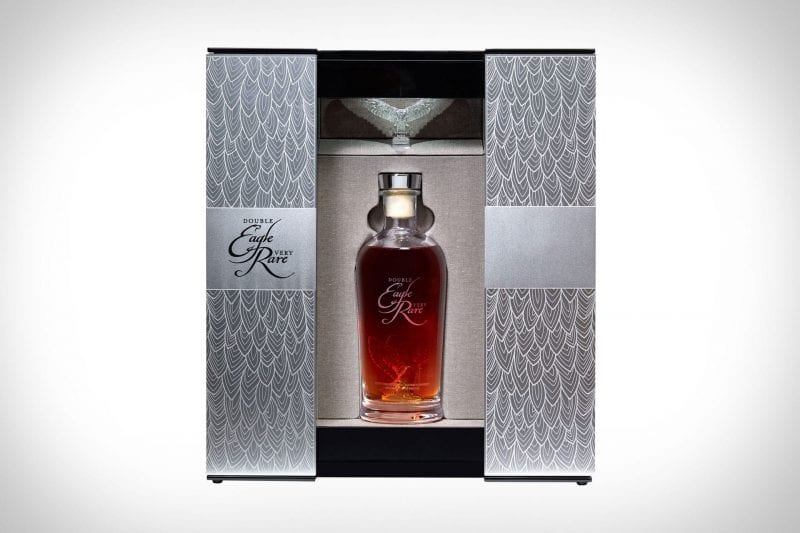 The Double Eagle Very Rare name has a dual meaning, referring to both the age of the bourbon and the two crystal eagles in the packaging. After two decades of maturing in an oak barrel, this bourbon whiskey is impressively balanced. You'll find hints of vanilla, toasted oak and caramel lead to a gracefully-aged oaky flavor.
An ultimate collectors' item, Double Eagle Very Rare is presented in a luxurious silver box and crystal decanter. The box's two sliding doors, that are imprinted with a design reminiscent of eagle feathers, reveal the beautiful hand blown crystal decanter. Only 299 bottles were produced, and each one arrives with an individually numbered letter of authenticity, it will cost you $2,000.  Discover Opulent Club on Apple News.