Beginning March 16, 2019, MOTIF RESTAURANT & BAR at Four Seasons Hotel Tokyo at Marunouchi launches a special edition afternoon tea in partnership with world-renowned luxury fashion accessories brand Jimmy Choo that is sure to delight the well heeled ladies of Tokyo. This is the first co-branded afternoon tea collaboration for Jimmy Choo in Japan.
The delicious treats are decorated with Jimmy Choo signature details like star studs, glitter and shoe illustrations. Guests will also be offered a collection of thirty tea varieties and coffee. The MOTIF Afternoon Tea Collection with Jimmy Choo will be served daily from 2:00 to 5:00 pm at MOTIF RESTAURANT & BAR from March 16 to May 31, 2019. Pried at JPY 6,900 (around $63) per person, the experience include a gift of Jimmy Choo L'Eau de Toilette (4.5ml).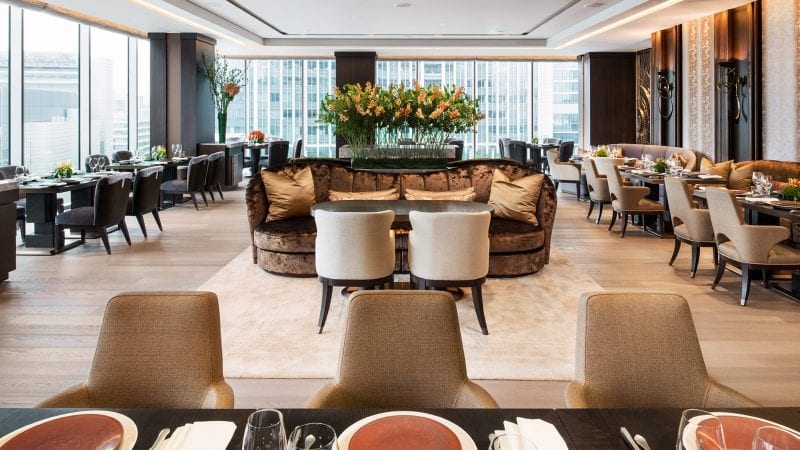 MOTIF Afternoon Tea Collection with Jimmy Choo
Mini wagyu Japanese style
Prawn with grated daikon radish
Pie sandwich with anchovies and thyme
Truffle popcorn
White asparagus puree
Sweets
Macaron with caramel miso cream
High heeled shoe sable
White chocolate cake with mandarin orange
Lime cream tart
Red currant pâte de fruits
Milk chocolate yogurt cream
Grapefruit and wasabi sherbet
Scones with clotted cream, plain and matcha/brown sugar
Discover Opulent Club on Apple News.