The fastest way to change the appearance of a car is to add new vinyl wrap. Occasionally, fostla.de in Hannover pushes the envelope and provides the test object with a besides a sensational vinyl wrapping spectacular performance upgrade. The firm combines both of these elements on an impressively modified AMG GT S.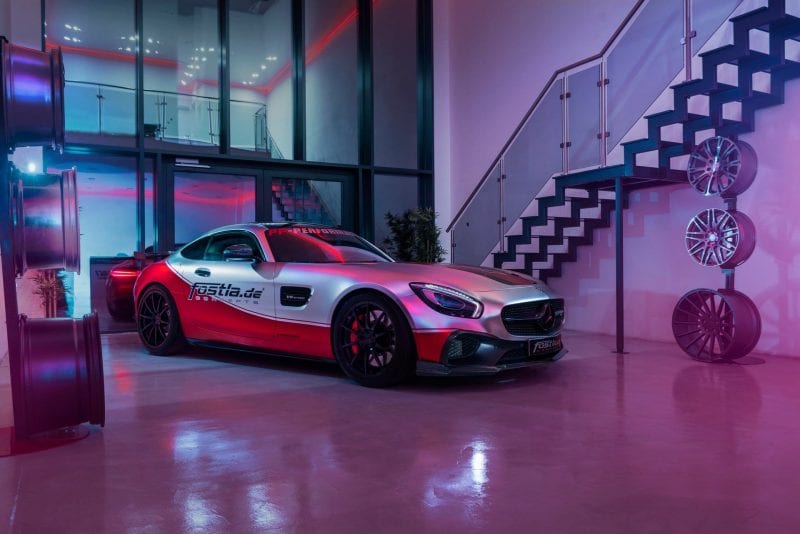 First the GT S was given a carbon fibre aero package from Lüthen Motorsport that includes brand new front splitter, air intake trims, side sills, adjustable rear wing and rear diffuser. Next there's the power upgrade, which bumps the output from the original 510PS (503hp / 375kW) and 650Nm (479lb-ft) of torque, to 613PS (604hp / 451kW) and 768Nm (566lb-ft) of torque. The car is lowered and a set of H&R spacers were mounted to make the wheels flush.

Finally, Fostla wrapped the entire car in vinyl, featuring a two-tone matte silver and red pattern, along with the PP-Performance logo on the windscreen and the Fostla lettering on the sides.