Luxury goods brand Montblanc joins the fight against AIDS. The brand has unveiled (MONTBLANC M)RED, the Marc Newson-designed writing instrument that combines the visionary designer's trademark biomorphic style, defined by fluid and pure organic forms with Montblanc's iconic design cues. This collection designed to assist in the fight against HIV/AIDS, with a portion of every pen sold slated for that cause.
"For over 110 years, Montblanc has built a heritage of creating fine writing instruments that have a special meaning for their owners," says Montblanc CEO Nicolas Baretzki. "Through our partnership with (RED) we continue this long tradition, creating a special lifetime companion that makes a real impact by supporting the goal towards an HIV-free society. Montblanc is proud to be a part of supporting this great cause, and we hope our customers will embark on this journey with us."
Available as a Fountain Pen, Roller Ball or Ballpoint, (MONTBLANC M)RED can also be purchased with red accessories that include a leather sketch book, a bracelet and a pair of cufflinks.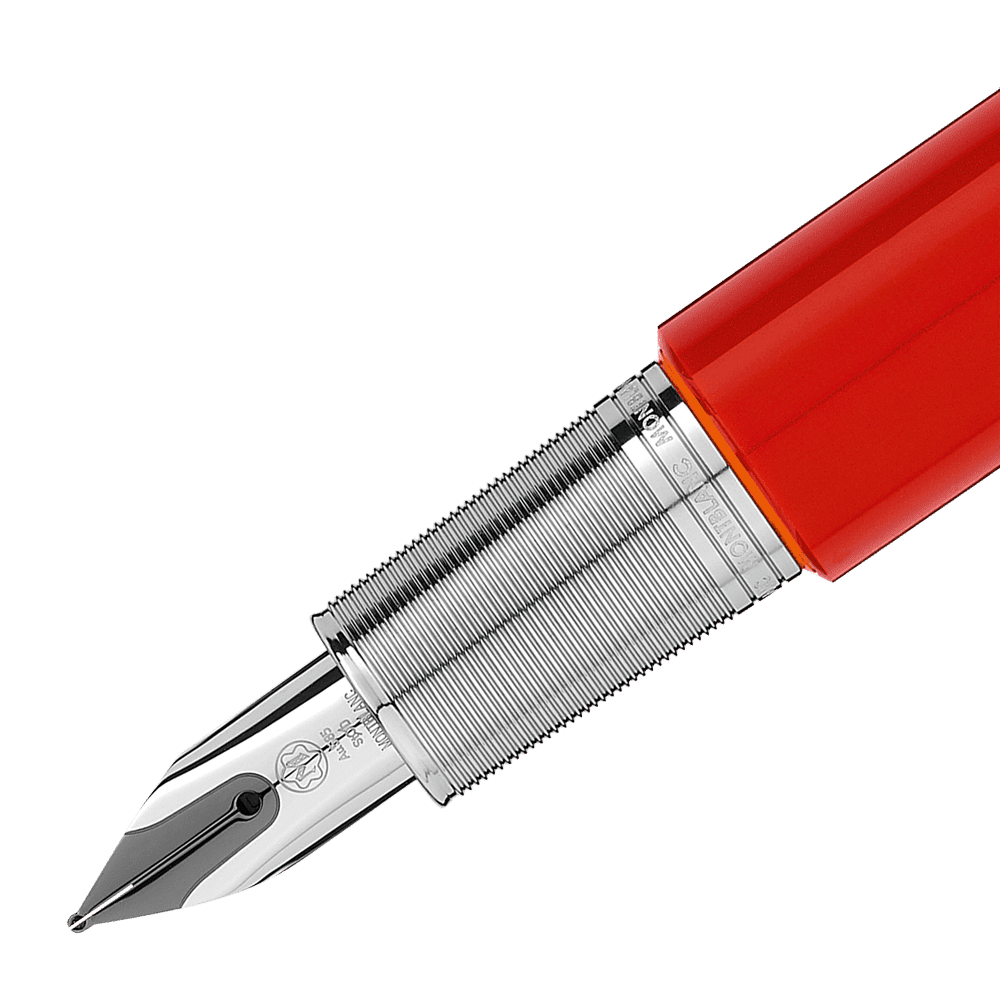 Made of red precious resin, handpicked by Marc Newson, the writing instrument's fluid lines flow gently into one another. Featuring a magnetic cap closure with alignment of cap to barrel (including snap mechanism) as well as an additional 'plateau' magnet for the cap to sit on back while writing . To achieve an optimal writing experience the designer has fitted the pen with the platinum-coated metal forepart that balances the weight of the writing instrument. The 14K gold nib of the writing instrument is rhodium-coated with a ruthenium-coated inlay.
Montblanc also unveiled a Special Edition Sketch Book in red Italian calfskin with red cut edges. High-quality 85 g/m² paper watermarked with the Montblanc emblem. A pair of round stainless steel Cufflinks with a red lacquered inlay complete the (PRODUCT)RED assortment.