Renault has recently unveiled EZ-ULTIMO, an autonomous, electric, connected, and shared mobility service solution offering a premium travel experience. The all-electric Renault EZ-Ultimo is the third of three "robo-vehicle" concepts created by the French automotive manufacturer in 2018, the other two being the taxi-like EZ-Go and EZ-Pro truck.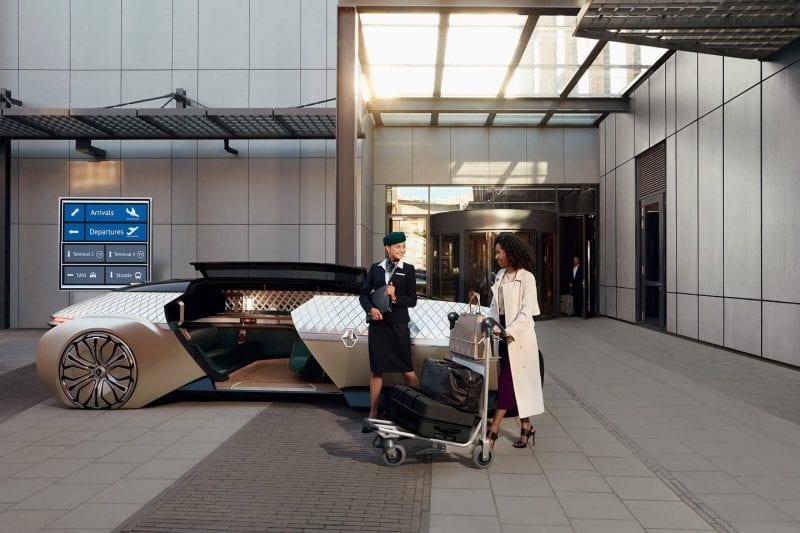 Because it's a robo-vehicle, the traveller can truly enjoy the journey in a space designed like a personal lounge, equipped with all the comfort and services needed to either relax or concentrate.

"As consumer trends change and people are enjoying ride-hailing services more and more, a new paradigm for mobility will emerge," explains Laurens van den Acker, SVP Corporate Design at the company. "Embodying this revolution, EZ-Ultimo offers a unique luxurious experience aboard a robo-vehicle that can be adapted depending on the service provider."
The autonomous lounge has given the brand's designers the possibility to experiment and the result is this sleek, futuristic vehicle. To guarantee an easy access to the cabin, the concept features a wide automatic opening and rotating seats. The interior, Renault promises, is "tailor-made from upscale materials such as wood, marble, and leather for a relaxing and enjoyable drive."
According to Renault, the EZ-Ultimo meets SAE standards for Level 4 autonomy, despite the SAE's questionable use of the term. It ties into the company's philosophy that the future of ground transportation is to be called "mobility," a sort of catch-all for ride-sharing, public transportation, autonomous vehicle use, and other forms of transport.
Passengers can use their free time for the usual autonomous-car activities relaxing the time away, doing work and enjoying digital content. But Renault also offers a new twist with its "augmented editorial experience" (AEX), which makes its world debut alongside the EZ-Ultimo.