The Macallan announces the launch of The World's Best Scotch Experiences that showcase interactive experiences with bartenders and chefs that aim to leave consumers with memories that "can never be replicated".  The series will include everything from tasting menus in Mexico City to cocktails in New York.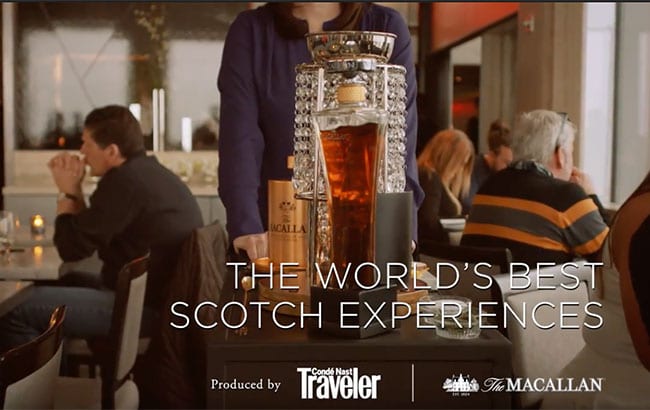 From a four-course tasting menu, to an immersive, table-side cocktail creation. Guests can drink whisky from 3D-printed drinking vessels, enjoy cocktails designed to take them to the Spanish forests where the wood for The Macallan casks are sourced, plus the chance to take part in an immersive cocktail experience overlooking a revolving dance floor, and more.
As the leading single malt Scotch whisky, we strive to lead the way when it comes to new, immersive experiences, which in turn creates memorable moments and long lasting success for The Macallan. Through The World's Best Scotch Experiences series, we were able to create and collaborate with chefs and mixologists that share the same passion we have for creating unique experiences and memories that bring The Macallan to life in an unforgettable way. – Alexis Calero, Key City & Spiritual Homes Manager at The Macallan
Fans of The Macallan can view The World's Best Scotch Experiences on social media sites including YouTube, Facebook and Instagram, and follow the series online using the hashtag #DestinationMacallan. Discover Opulent Club on Apple News.