Apple's chief design officer, famous for his simplistic designs, has created a diamond ring – and it's undoubtedly one-of-a-kind. Sir Jony Ive and prominent industrial designer Marc Newson joined forces once again for a good cause. They have designed a unique ring, made exclusively for (RED) by Diamond Foundry.
The ring, which resembles nothing like a typical diamond ring, using its plasma reactor technology and a scientific process involving the manipulation of atoms to create a diamond block big enough to cut a ring in all its entirety. The interior ring will be cylindrically cut out for the desired smoothness using a micrometer thick water jet inside which a laser beam is cast. The finished ring will have between 2000-3000 facets which has never been seen before on a single piece.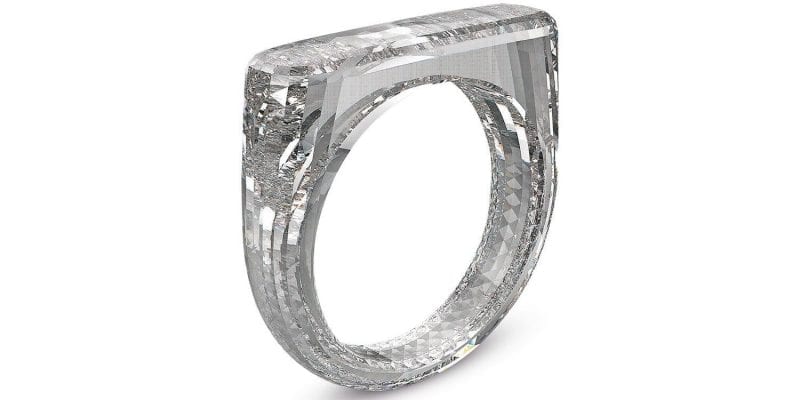 The gemstone will be created by Diamond Foundry, the certified carbon neutral diamond producer who has pioneered and developed the proprietary technology to form diamonds safely and sustainably offering an alternative to the current diamond mining model. This bespoke jewelry will be made to fit the buyer.
As part of the (RED) initiative in the fight against AIDS, the ring-shaped diamond will be on public display on World AIDS Day, December 1, and later auctioned off by Sotheby's during Art Basel Miami. Sotheby's estimates sale price is between $150,000 to $250,000.