Inspired by the success of the Baccarat bar & lounge of the eponymous hotel in New York, the world premiere Baccarat Boutique, BBar, Lounge opens in Milan on Wednesday April 10, discreetly positioned in a 1,944-square-foot space in a courtyard on Via Montenapoleone, and marked by a stunning red chandelier outside its main door.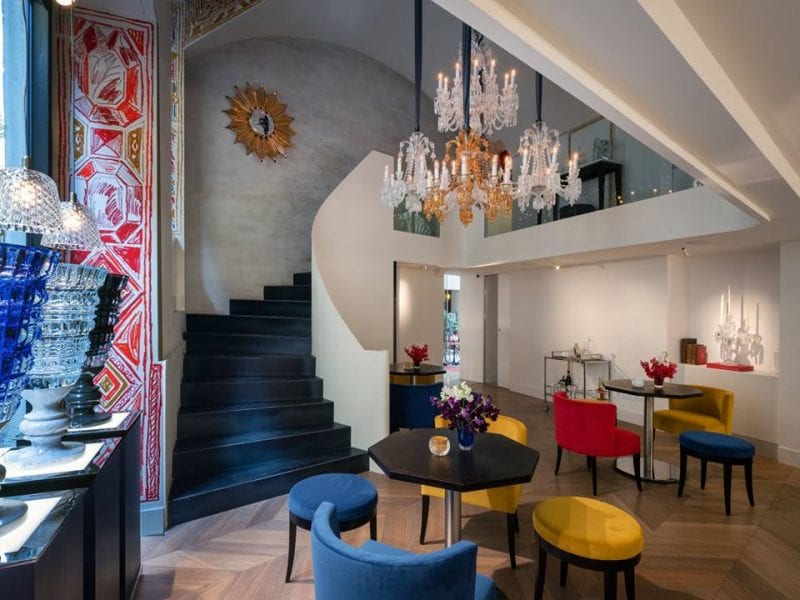 The new concept also celebrates the launch of Baccarat's first home collection this year in partnership with Luxury Living Group, a comprehensive collection will be presented at 2019 Salone del Mobile.
The location and interiors, however, are quintessentially Milanese, characterized by modern frescoes by multidisciplinary artist and art director Alexandre Benjamin Navet. The place will also present unmatched interiors decorated with some of the most precious Baccarat crystal designs.
"This is the first such store in the world and it had to be in via Montenapoleone," said chief executive officer Daniela Riccardi during an exclusive preview on Tuesday. "Everyone today talks about offering experiences, and in some cases it's a bit of a stretch, but this is actually our world, part of our history," Riccardi added."I really wanted to find the right place for this concept and I'm so pleased because this is a cocoon with elements of the Italian tradition and our own heritage, but it is also modern and glamorous," said Riccardi.
Discover Opulent Club on Apple News.