The Benromach Distillery Company Ltd has announced the release of two Heritage expressions, Benromach Heritage 1977, an exclusive 41-year-old single cask vintage (49.6% abv) and Benromach Heritage 1972, a rare 46-year-old single cask vintage (55.7% abv). Both expressions will be available worldwide from 21st February 2019. Benromach 1977 will set you back €1,500 (£1,250) while Benromach 1972 is priced at €1,750 (£1,500).
Only 122 decanters of Benromach Heritage 1977 were bottled from cask number 1269 on 8th October 2018. The expression is said to feature 'tantalising notes of warm apple pie and poached pear' on the nose and 'velvety crème brûlée' on the palate.
Benromach Heritage 1972 was matured in a single American oak hogshead cask for 46 years, before being bottled at 55.7% abv. The whisky is described as 'brimming with exotic fruit flavours that lead to an ashy smoke finish'. A total of 75 decanters of the expression are available at £1,500 each.
Both expressions are presented in a decanter-style bottle with shapes and textures inspired by the distillery. The bottle has a copper-foil embossed label and is housed in a dark oak wooden box, representing the original washbacks at Benromach.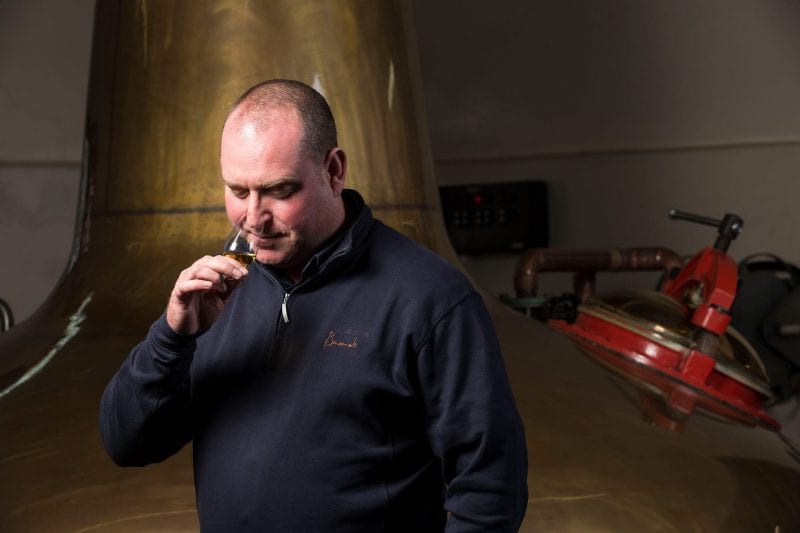 Keith Cruickshank, Benromach Distillery Manager, said: "We're proud to build on the popularity of previous Benromach vintage releases from the 1970s with these unique single cask bottlings that represent different moments in time from the distillery's rich history.  Discover Opulent Club on Apple News.