With gyms closed and most of us spending more time at home than ever, Louis Vuitton has launched range of at-home fitness and it comes with a very hefty price tag including a set of two 3kg dumbbells retailing at $2,720, and other essential workout equipment – such as skipping ropes and ping pong bats.
They're made from a lustrous metal, with weight markings and branding on the ends and Monogram Eclipse canvas handles.
Jump Rope Christopher: Composed of a leather strand and handles covered with dark, masculine Monogram Eclipse canva.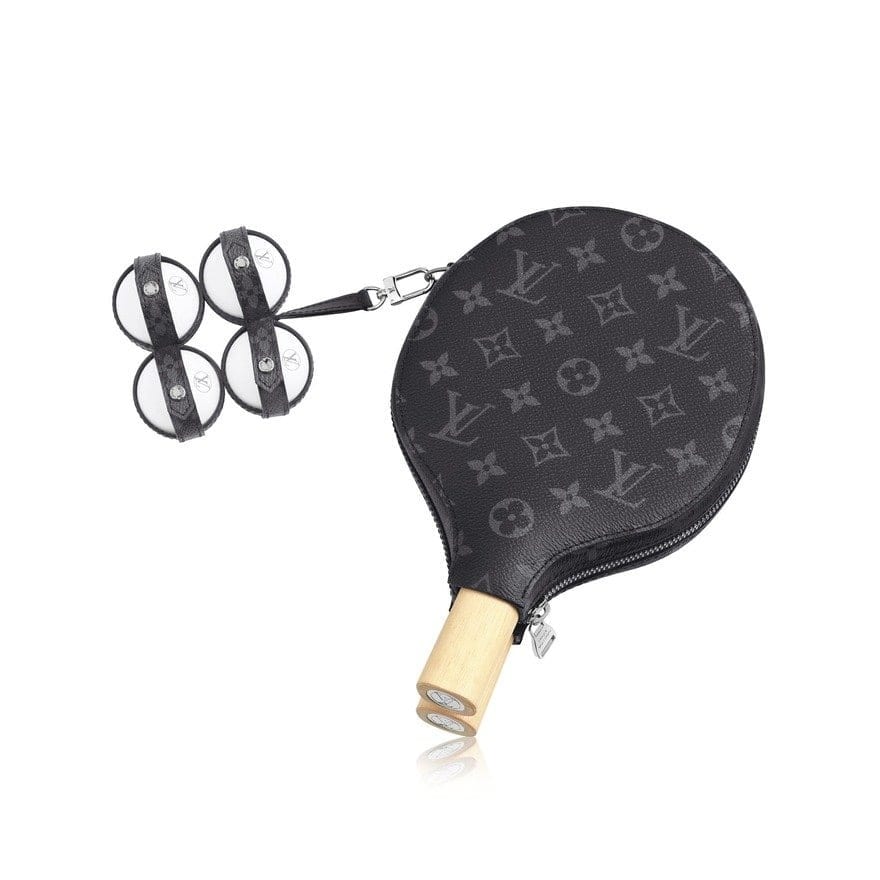 Ping Pong Set James: Ideal for travel, this sporty set includes two professionally designed ping-pong paddles, regulation balls in a custom holder, and an exclusive cover crafted of masculine Monogram Eclipse canvas, accented with an LV Circle medal. Louise Vuitton. Discover Opulent Club on Apple News.